Voxler Features

Ortho and Oblique images

Orthographic images and oblique images display slices of data. Ortho images can also be used to display georeferenced image files at the correct map location. Oblique images display the image at any 3D direction.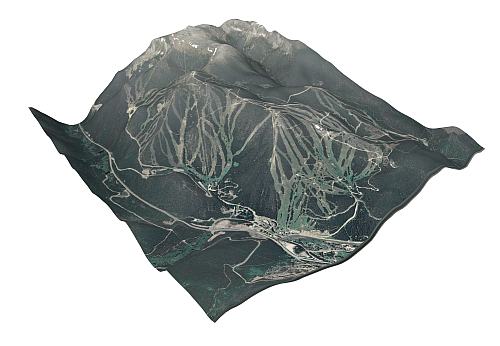 This example shows a georeferenced TIF file as an ortho image draped over a 3D HeightField.


Voxler Clip Planes

Add a clip plane to any graphic to remove the portion on one side of the clip plane. Add multiple clip planes at different angles to display the area of interest without obstruction.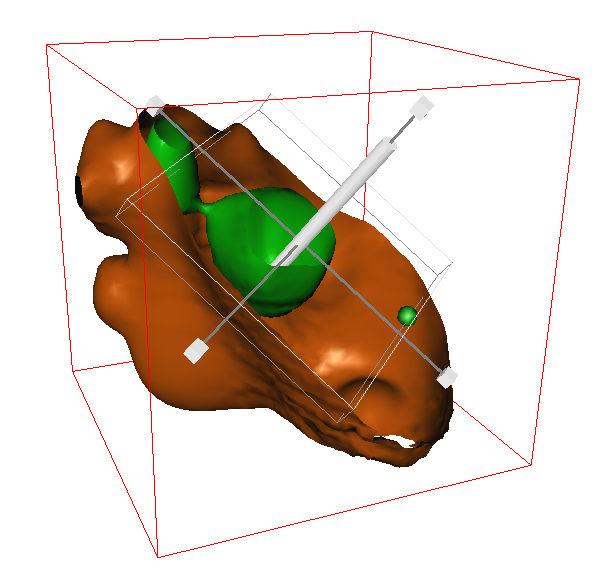 Clip planes remove a portion of a graphic to display the sections hidden by the intervening parts of the object.
Here, two clip planes allow the display of an irregularly shaped region.




Axes

Add axes to a plot to display the XYZ coordinate ranges. Axes are color-coded to identify each direction. Change the plane of the axis labels the axis and rotate the labels around a point centered at each tick mark.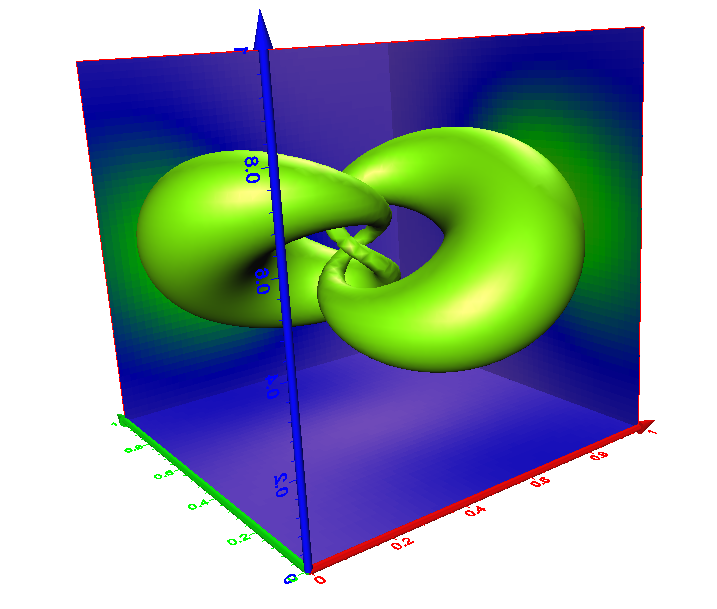 Display axes on a plot to show the X, Y, and Z ranges.
Change the axis colors and text angles to differentiate each direction.



Bounding Box

The bounding box is a part of a plot that shows the limits of the XYZ data ranges. It is a good way to show the ranges when the settings produce a graphic that does not cover the entire range, as for some isosurfaces. It also provides a good reference system to orient the graphic output.


The isosurface on the left is difficult to interpret without any reference points.
The same isosurface on the right makes a lot more sense
with the addition of a bounding box.



3D Gridding

Voxler can take scattered XYZC data (XYZ coordinates with a data value C) and produce a uniform 3D grid using Inverse Distance, and Local Polynomial gridding methods. It also can calculate a large number of Data Metrics within the specified search radii, including minimum, maximum, median, mean, quartiles, standard deviation, variance, count, density, and distance to nearest and farthest point.



Voxler takes XYZC data (black) and calculates a uniform 3D grid (purple)
to use for displaying isosurfaces, rendered volumes, and other graphics.




More Computational Operations with Voxler

Voxler provides a number of computational options including filters for eliminating duplicate data points, removing data points based on the X, Y, Z, or data values, calculating normal, distance-weighted, Gaussian averaging, data metrics, and image processing. Other computational modules calculate gradient, grid math with up to three 3D grid files, merge up to five 3D grid files, resample, subset, and transform operations.


Voxler's computational modules shown from the Network | Computational command.


Adding Light to a Scene with Voxler

Lighting options include ambient light, camera headlight, directional, point, and spot lights with settings for color, intensity and direction. Use the graphical Dragger tool to aim and position directional, point, and spot lights.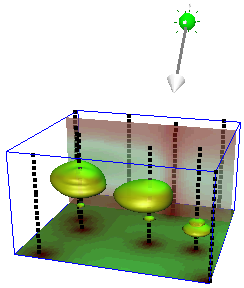 Use the Dragger tool (shown in the upper portion of the illustration)
to graphically position and angle a directional green light on the scene.



Printing with Voxler

Voxler features an improved print dialog with a print preview that is especially helpful when printing graphics that cover several pages. Don't guess at how many pages a large plot will need! View the page requirements in the dialog preview. Print everything, or just the current view. Control image quality, add antialiasing to smooth a print out, and print the background color as needed.


Control your printed output with precision and ease.
Preview the look of a large plot that spans several pages
before you send the print job to the printer.